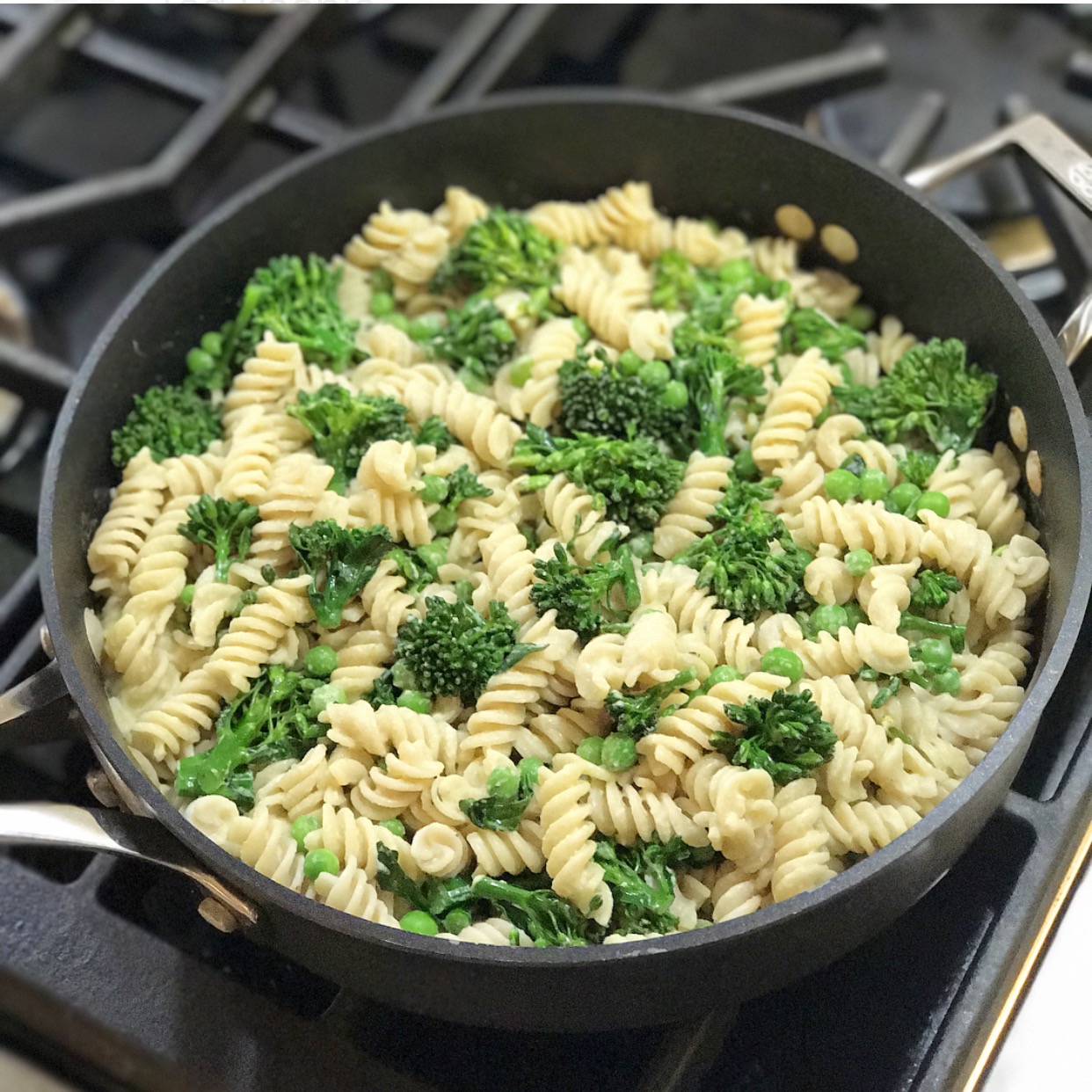 One of my favorite pastimes is trying to "healthify" recipes for not so healthy foods, so you can imagine my excitement in trying a healthy, vegan "alfredo" sauce made with cauliflower. This recipe is a version of one from, the amazing plant-based wellness coach, Melissa Wood Tepperberg.  You can read more about Melissa here and I hope you'll give this delicious Vegan Alfredo a try and let us know what you think. Don't forget to tag @LivLight_ and #livlight!
Ingredients:
1 box brown rice pasta
2 tsp coconut oil
1.5 cups chopped broccolini, chopped
1 cup frozen peas
2 garlic cloves, minced
1.5 cups unsweetened almond milk
2 cup cauliflower, chopped in small florets
salt and pepper to taste
pinch garlic powder
6 tbsp nutritional yeast
½ lemon, squeezed
Directions:
Cook pasta according to package leaving slighty al dente. Heat half of the coconut oil in a skillet on medium-high heat. Add broccolini and lightly sauté for a few minutes. In the meantime, place frozen peas in a small glass bowl and cover with hot water. Allow to soak. When broccolini is slightly soft, but still bright green, remove from pan and set aside. Add the other tsp of coconut oil and minced garlic to the skillet. Sauté quickly, allowing garlic to slightly brown but not burn. Add almond milk and bring to a boil. Add cauliflower, nutritional yeast, garlic powder, salt, and pepper. Simmer for a few minutes until thick. Transfer mixture to blender, add lemon juice and blend until smooth, about 30-40 seconds. Pour the smooth sauce back into the skillet; add drained pasta, broccolini, and peas. Stir well to combine.