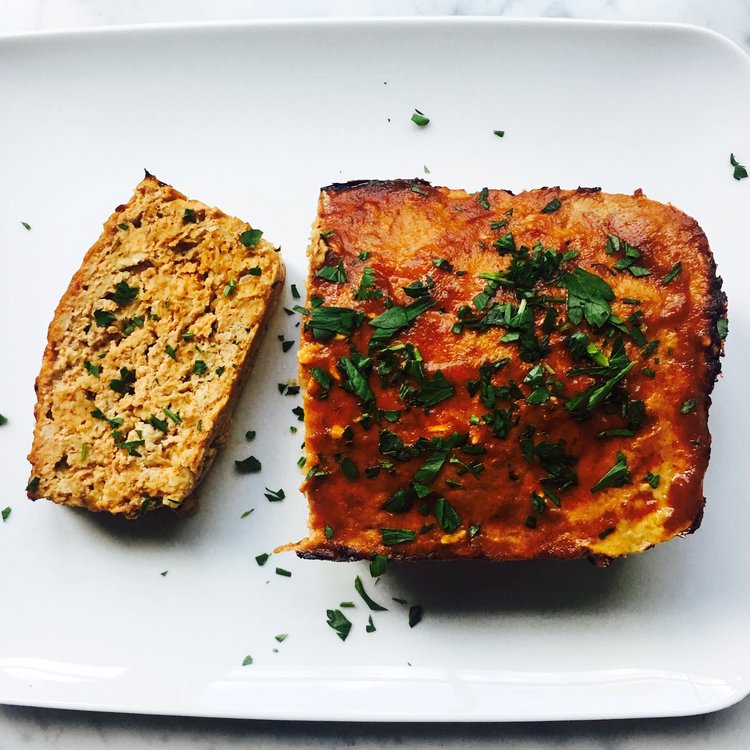 Ingredients:
1.5 lbs organic ground turkey

¾ cup gluten free rolled oats (I use Bob's Red Mill Old Fashioned)

1 cup organic tomato sauce

¼ cup yellow onion, chopped finely

1 large egg

¼ tsp salt

¼ tsp pepper

¼ cup ketchup (I use True Made Foods brand)

¼ cup Italian parsley, chopped
Directions:
Preheat oven to 350 degrees Fahrenheit. Mix all ingredients (except ketchup and parsley) in a large bowl and stir gently until thoroughly combined. Press evenly into an oiled 8"x4" loaf pan. Spread ketchup evenly along the top before placing in the oven. Bake for about one hour or until cooked through. Let rest for five minutes before serving. Sprinkle with freshly chopped parsley.