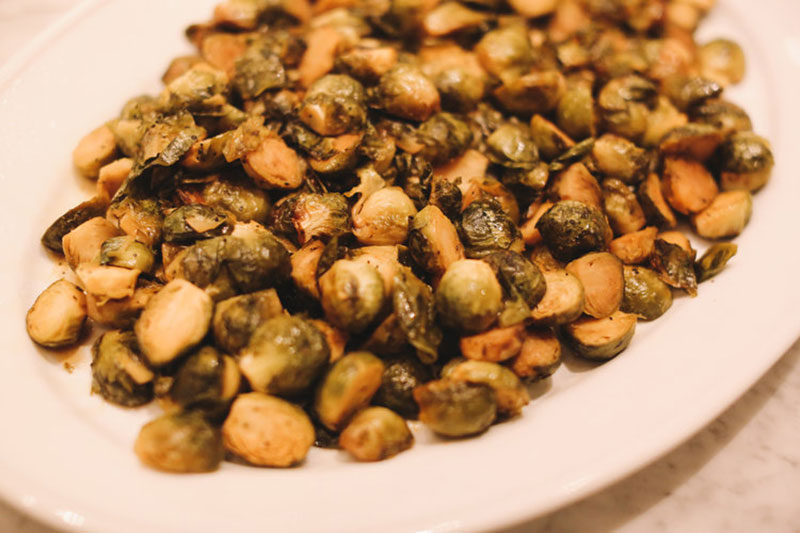 I recently hosted a dinner party for 14 of my girlfriends. I was excited to show them that a dinner party and/or celebration doesn't necessarily have to involve heavy and unhealthy food, but can instead be based around plants and healthy proteins. I was even more thrilled when I found out Domino Magazine was going to feature the dinner on their fabulous site!! Click here to check it out!
Below are some pictures and the recipes from this fun and delicious evening! Hope you'll give them a shot and let me know what you think!
Ingredients:
2 pounds small brussels sprouts, trimmed and halved
1 tbsp extra virgin olive oil
2 tsp pure maple syrup
1 tsp chili sauce (I use the organic version of sriracha)
salt and pepper to taste
Directions:
Preheat oven to 400 degrees. Place sprouts in a ziplock bag with olive oil, salt, and pepper. Shake to coat evenly. Pour sprouts onto a parchment lined sheet pan in a single layer. Roast until slightly browned about 20 minutes, shaking once halfway through. Combine syrup and chili sauce and drizzle evenly over sprouts. Return to oven for an additional five minutes or until caramelized.