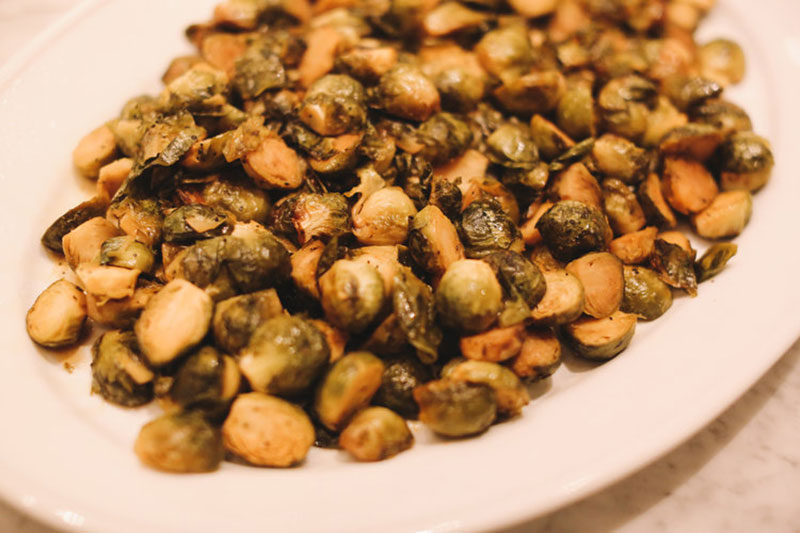 Ingredients:
2 pounds small brussels sprouts, trimmed and halved
1 tbsp extra virgin olive oil
2 tbsp pure maple syrup
1 tbsp chili sauce (I use the organic version of sriracha)
salt and pepper to taste
Directions:
Preheat oven to 400 degrees. Place sprouts in a ziplock bag with olive oil, salt, and pepper. Shake to coat evenly. Pour sprouts onto a parchment lined sheet pan in a single layer. Roast until slightly browned about 20 minutes, shaking once halfway through. Combine syrup and chili sauce and drizzle evenly over sprouts. Return to oven for an additional five minutes or until caramelized.