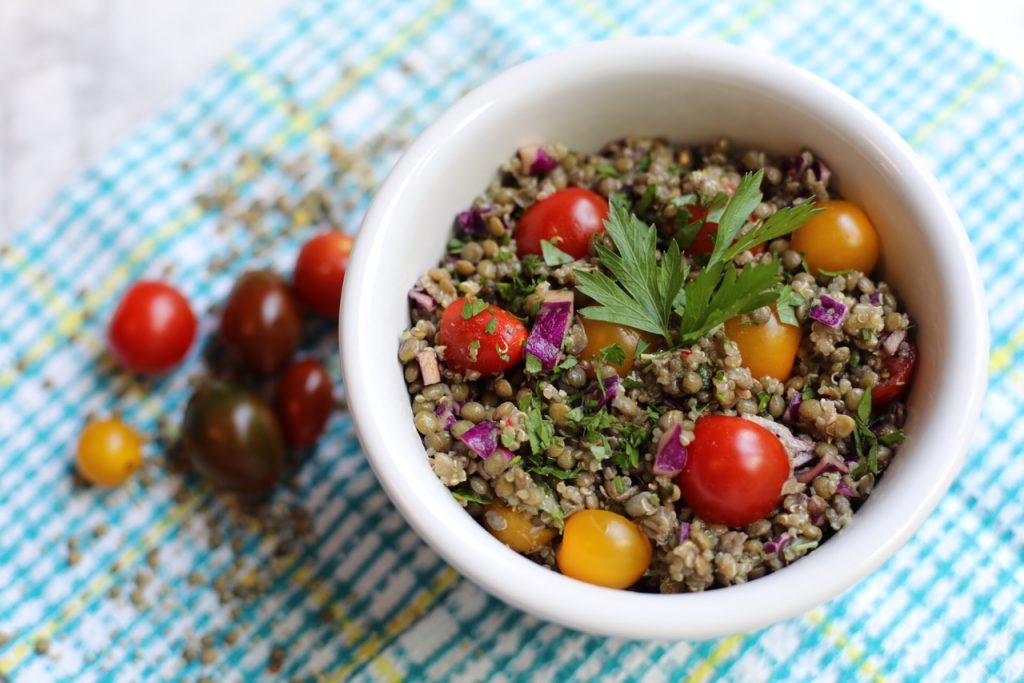 French Lentils are one of my most favorite foods and they pair perfectly with the quinoa and veggies in my Summer Lentil Salad. They are also a terrific plant-based protein (18 grams/cup), making them a great option for vegans and vegetarians. If you're looking for a side dish for your next cookout or potluck, be sure to try this salad, which can be served warm or at room temperature. It is vegan, gluten-free, and dairy-free so it works for any crowd. It's sure to be a crowd-pleaser for your plant and meat-eating friends alike! Hope you'll give my lentil salad a try and let me know what you think! Don't forget to post pics of all your food creations and tag @livlight_ and #livlight.
Ingredients:
2 cups french lentils, uncooked
1 cup quinoa, uncooked
1 tbsp extra virgin olive oil
1 tsp truffle oil
2 cup mini mixed-colored tomatoes, halved
4 radishes, sliced thinly in strips
1 cup red cabbage, finely chopped
juice of 1 lemon
1 avocado, chopped in cubes
1/4 cup flat-leaf parsley, chopped finely
salt and pepper to taste
Directions:
Cook quinoa according to package and allow to cool slightly. In another pot, cook lentils according to package, but be sure to leave them al dente (with a slight bite, not mushy). Combine cooked lentils and quinoa in a large bowl and gently stir in olive and truffle oil. Add tomatoes, radishes, cabbage, lemon juice, salt, and pepper and mix well, being careful not to smash lentils. Fold in avocado. Garnish with parsley.