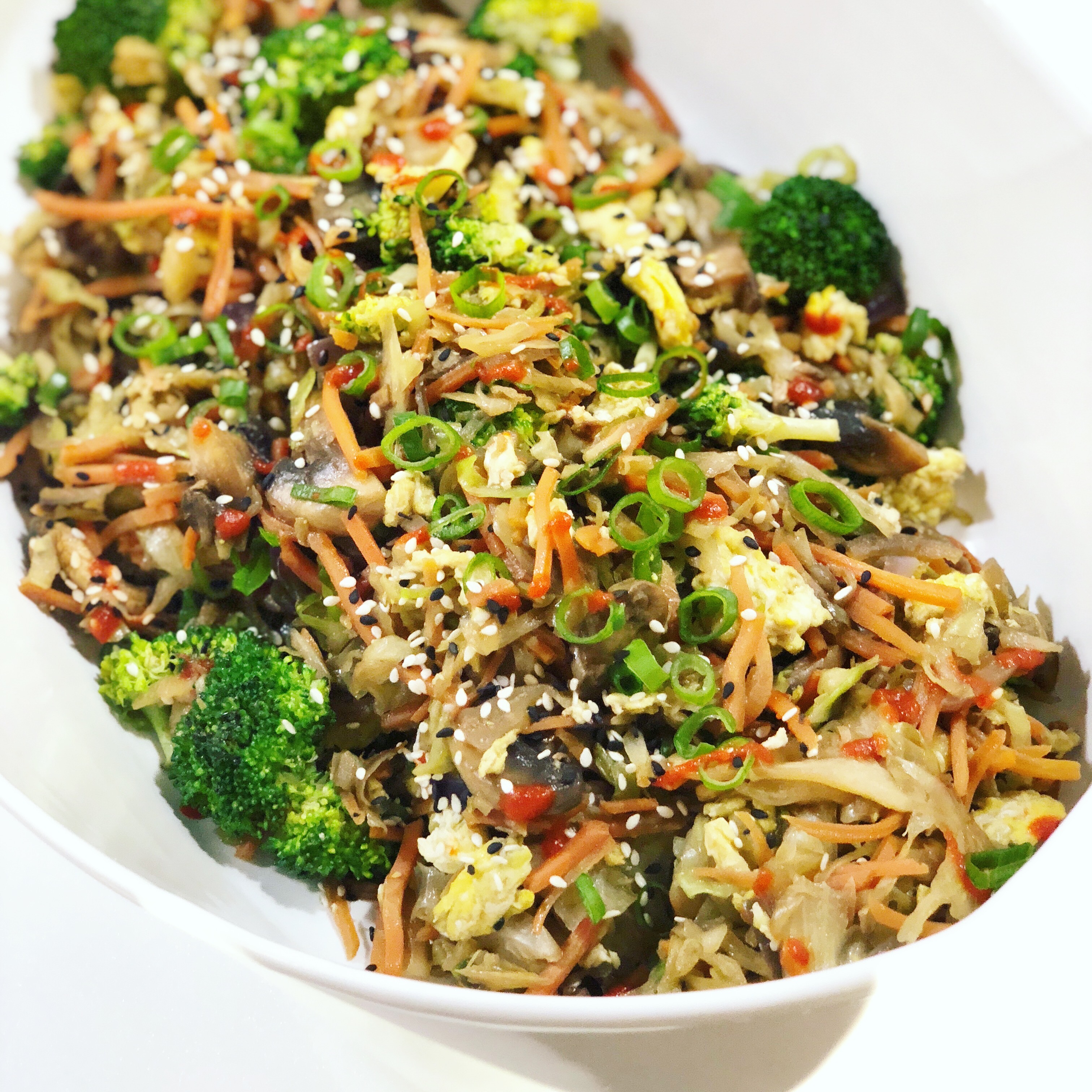 One of my most favorite things is Sunday night Chinese takeout and I always order Moo Shu, until now! I've created my own LivLight version, which is less oily, but equally delicious. It can be made vegan or with egg or with any protein you like. You can also add or take away any veggies based on your tastes or what you have on hand. If you're in a rush, Trader Joes sells most of the veggies already shredded or chopped. Hope you'll give my Moo Shu Veggie a try and let me know what you think! Also, don't forget to tag me in all of your foodie creations at @livlight_ and #livlight.
Ingredients:
100% olive oil spray
1/2 red onion, thinly sliced
1 cup shredded carrots
5 cups shredded green cabbage
1 cup sliced mushrooms, chopped roughly
2 cups broccoli cut in small florets
1/2 can water chestnuts, chopped
2 eggs
1 tbsp tamari
1 tbsp coconut aminos
2 tsp toasted sesame oil
1/4 cup green onions, chopped
2 tbsp cilantro, chopped finely
1 tbsp sesame seeds
sriracha to taste
Directions:
Spray wok or large skillet with olive oil and heat on medium-high. Add red onion and cook until starting to soften. Add carrots, cabbage, broccoli, and mushrooms and cook to desired doneness. I like mine very al dente. Set aside on the lowest heat. In a separate skillet scramble two eggs and set aside. Add tamari, aminos, sesame oil, and water chestnuts to the veggie mixture and combine well. Fold eggs in gently and garnish with green onions, sesame seeds, cilantro, and sriracha.