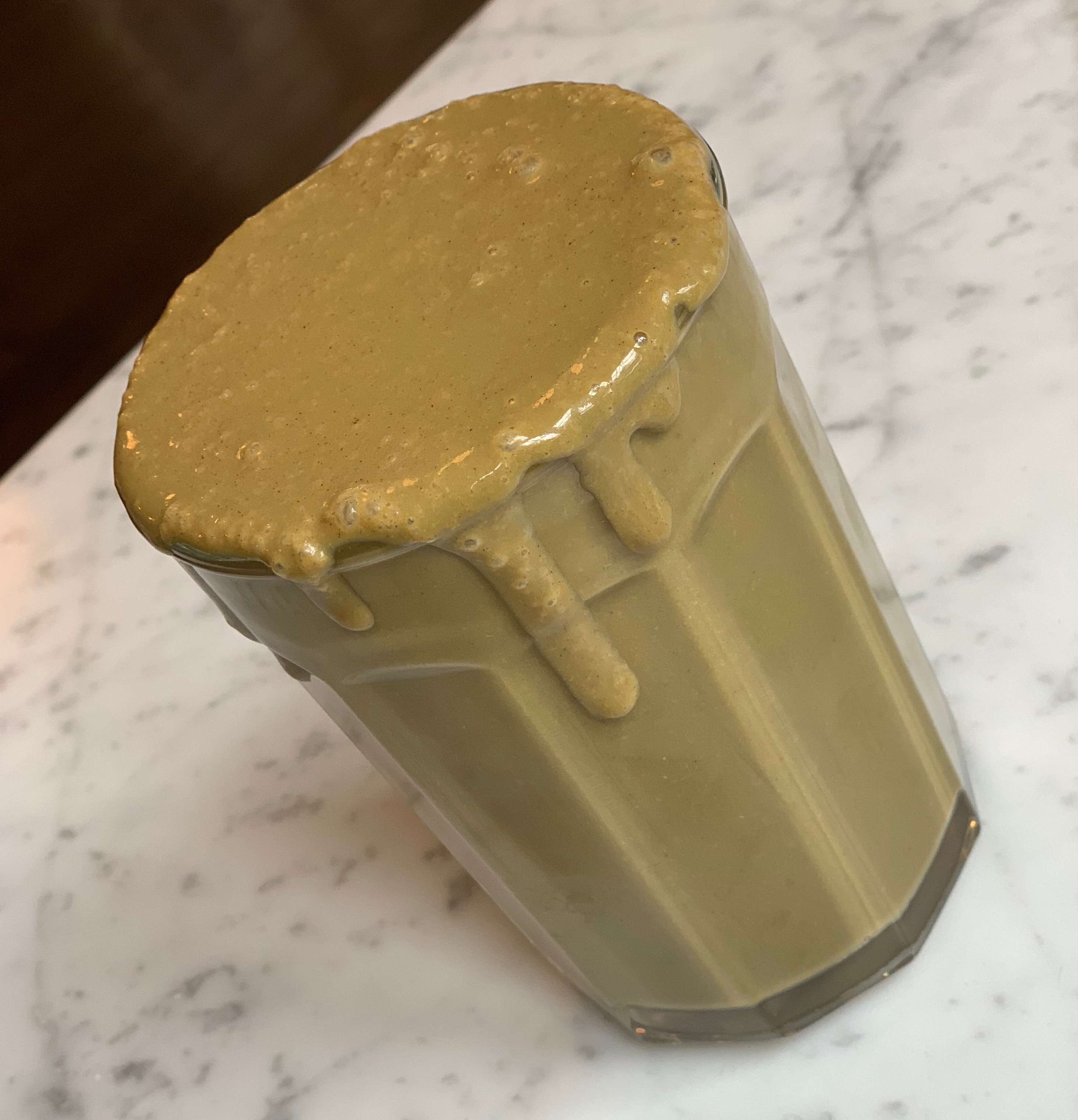 This is a grown up version of my original Mint Chip Smoothie that my girls love!  It is fruit-less, has no added sugar, has a boost of caffeine, has tons of added veggies, and tastes delicious. It makes a huge portion, but don't be afraid to have it all. It is bulked up by the veggies and meant to be large to keep you full until lunchtime. I have been drinking this every single morning for months and never get tired of it. It is the perfect post-workout fuel and leaves me feeling great. I hope you'll give my Mint Chip Mocha Smoothie a try and let me know what you think! Also, don't forget to tag me in all of your foodie creations at @livlight_ and #livlight.
Ingredients:
1 cup unsweetened nut milk
1.5 cups frozen riced cauliflower
2 big handfuls baby spinach
4 coffee cubes (I freeze coffee ice trays) or regular ice cubes
1 serving chocolate or vanilla protein powder
1 tbsp PBfit organic powdered peanut butter (I get this at Costco)
1 tbsp organic clear acacia fiber powder (leave out if using F-Factor 20/20 Powder)
1/4 tsp peppermint oil
Directions:
Add all ingredients to your high-speed blender (I use and love this Vitamix) and blend on the highest setting. You will need to continually move it around with the black tamper tool until it becomes smooth. Do not add more liquid, just tamp more. It creates a better consistency. It can take up to three minutes to get smooth!