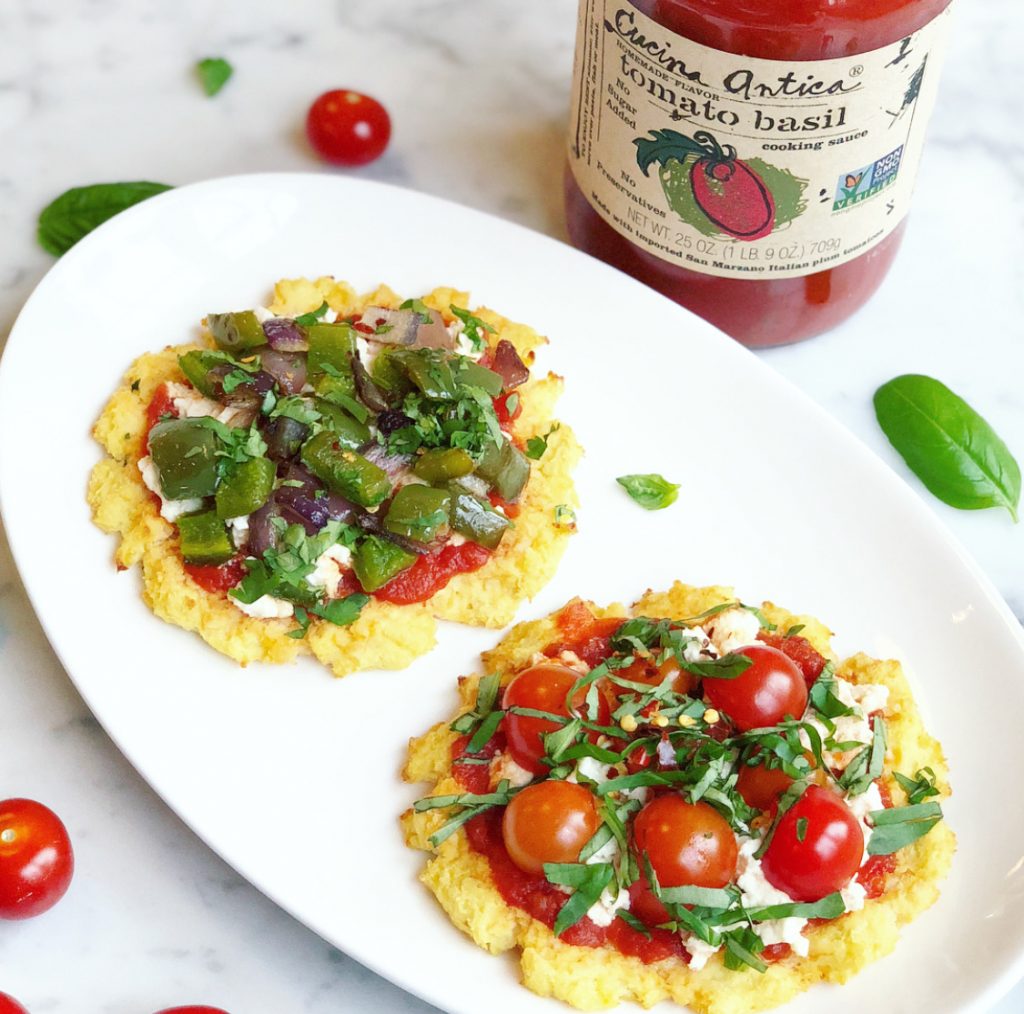 Cauliflower crust is a great grain-free alternative to traditional wheat pizza crust. It is not only gluten free, but is also filled with tons of nutrients from the cauliflower. Many of the store bought crusts have long lists of ingredients, but really you only need three. This is why I love my simple version so much! Hope you'll give my Mini Cauliflower Pizzas a try and let me know what you think! Also, don't forget to tag me in all of your foodie creations at @livlight_ and #livlight.
Ingredients:
3 12oz bags frozen riced cauliflower
1 egg
¾ cup ricotta + more for topping (I use @kitehillfoods vegan ricotta)
100% olive oil spray
Topping Suggestions
tomato sauce
sautéed veggies (green pepper, mushrooms, red onion)
mini tomatoes
cheese of your choice
Directions:
Preheat oven to 400 degrees. Line two large baking sheets with parchment paper and spray with 100% olive oil spray. Steam cauliflower rice until very soft (I use 1 cup water in a medium pot and simmer for about 20 minutes). Drain and squeeze out as much liquid as possible using a dishtowel or nut-milk bag (a lot of liquid should come out). Combine strained cauliflower, egg, and ricotta and mix well. Roll mixture into six evenly sized balls and flatten three on each baking sheet. Bake until browned along the edges, about 20-25 minutes. Remove and top with toppings of your choice. Place back in the oven until toppings are warmed.