Several friends have asked me to compile a list of my #LivLightApproved travel essentials, so I figured with the busiest travel week of the year upon us, it was the perfect time to do so! Since I am a massive over-packer when it comes to my luggage and my carry-on (my poor husband always ends up having to lug my carry-on),  I decided to limit this to my top-ten essentials.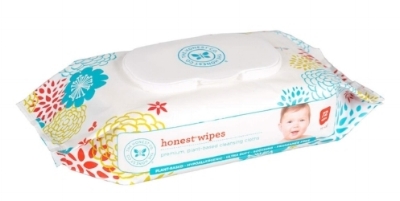 #1 Honest Wipes
Wipes are not just my number one because I have two small children. Yes, they are amazing for diaper changing and cleaning little hands and faces, but wipes are an essential for everyone. If you are a germophobe like me, you can use them to wipe down your airplane seat and tray table and to wipe your own hands when a clean sink is not available. They are also handy for taking out minor stains on clothing and cleaning up spills. I never leave the house without at least a travel size pack of wipes and a bottle of Honest Hand Sanitizer Spray.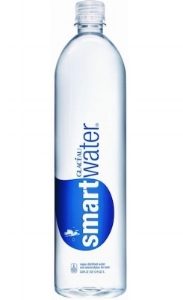 #2 Large Bottle of Water
Once I'm through security, I always immediately buy the largest bottle of water I can find. Traveling, especially by plane, is super dehydrating, so I try to drink as much water as possible.
Smartwater, www.drinksmartwater.com
Speaking of dehydration, traveling also dries out your skin, especially face, hands, and lips. I love Beautycounter, Kopari, and Olio E Osso for safe and effective products.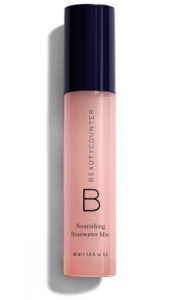 #3 Beautycounter Rosewater Mist
This is the best for a quick skin pick-me-up. It's refreshing, light, and hydrating.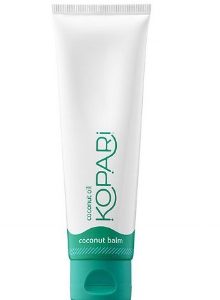 #4 Kopari Coconut Balm 
The ultimate multi-tasker…this balm is amazing for dry hands but can be used on the entire body. It is also great for dry, cracked feet and after
sun.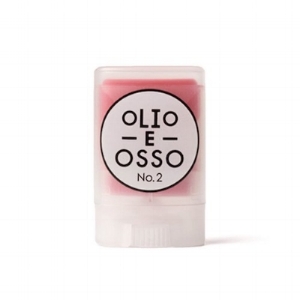 #5 Olio E Osso Balm
Another multi-tasker…this fabulously hydrating balm can be used on lips or to brighten cheeks.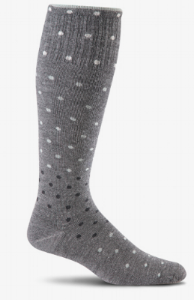 #6 Sockwell Compression Socks
I always wear compression socks when I travel because they help with circulation, prevent potential blood clots, and help with swelling. Sockwell has really cute styles and they are super comfortable. They are also great to wear while working out and for lots of walking while sightseeing once you've arrived at your destination.
#7 Snacks
I generally pack a mix of almonds, cashews, walnuts, and roasted chickpeas (I love The Good Bean), but I also like to have a bar or two on-hand just in case I'm delayed (while the airports have gotten better, I never count on there being healthy options once I'm on the plane). I love Dale's Raw Protein Bars (for myself) and always carry Lara Bars, which I feel good giving my daughters.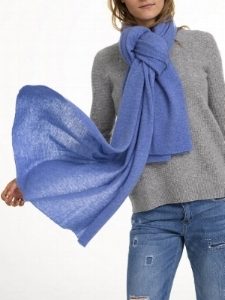 #8 White & Warren Cashmere Travel Wrap
While these are pricey, they are SO worth the splurge! I've had mine for years and it's still in perfect condition. I am always freezing, especially on planes, so I never leave home without it. They come in tons of beautiful colors and are big enough to wrap around or use like a blanket.
#9 Streaming Fitness
I love the ability to live stream Tracy Anderson or use Hilliard Studio Method on-demand videos on my ipad from anywhere in the world.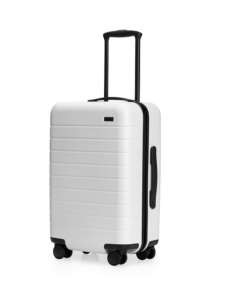 #10 Four Wheel Carry-On
This is actually a new essential for me and something that I think works very well. When a wheely bag is on four wheels, rather than two, it can move more easily with one hand, which is super handy when you also have children, diaper bags, and strollers. This was my husband's idea…He suggested I find a carry-on that could hold my handbag, as well as all my other LivLight essentials, so he no longer has to carry my impossibly heavy tote bag when we travel. There are versions of this suitcase varying in price from $50 to $1000 (and up). I chose "The Bigger Carry-On" from Away because it is lightweight (about 7lbs), has awesome features (built-in USB charger and TSA-approved lock), and is reasonably priced ($245) in comparison to similar options. I also happen to love the sleek design and the chic white color.