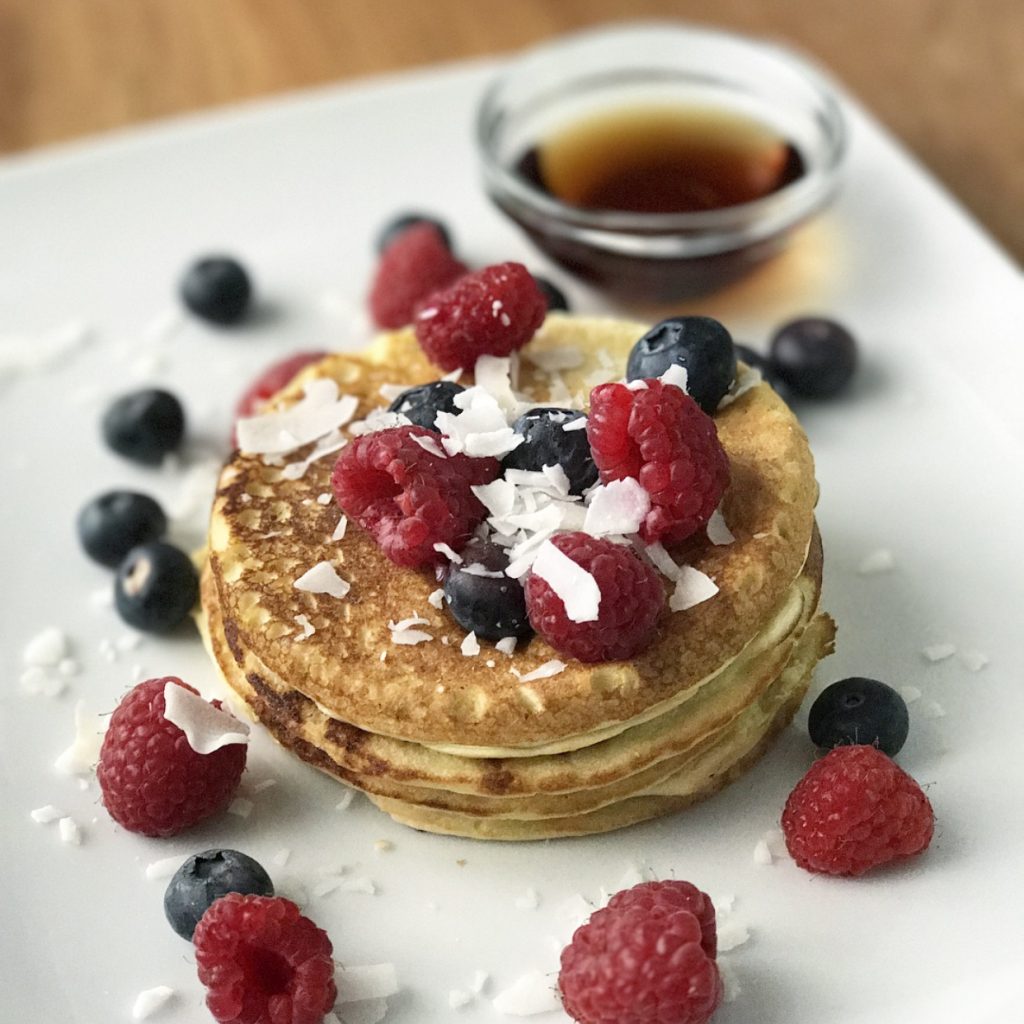 My girls and my husband love pancakes, but I don't always have time to make a traditional batch. These are super fast with only three ingredients, which I whiz together in the blender. I love that they are grain-free, using almond flour in place of wheat flour, making them naturally gluten free. Keep in mind, these are not safe for those with nut allergies.
Ingredients:
1 ½ cups almond flour

3 eggs

1 cup water or nut milk (I use unsweetened Almond Milk)

optional additions: blueberries, splash of vanilla, dash of cinnamon, etc.
Directions:
Put all ingredients in blender and blend until you have a smooth consistency, which will pour easily. You can add a little more milk or water if batter is too thick or flour if it is runny. Add optional additions to batter and stir one final time. Cook on griddle or pan until bubbles form and both sides are lightly browned.