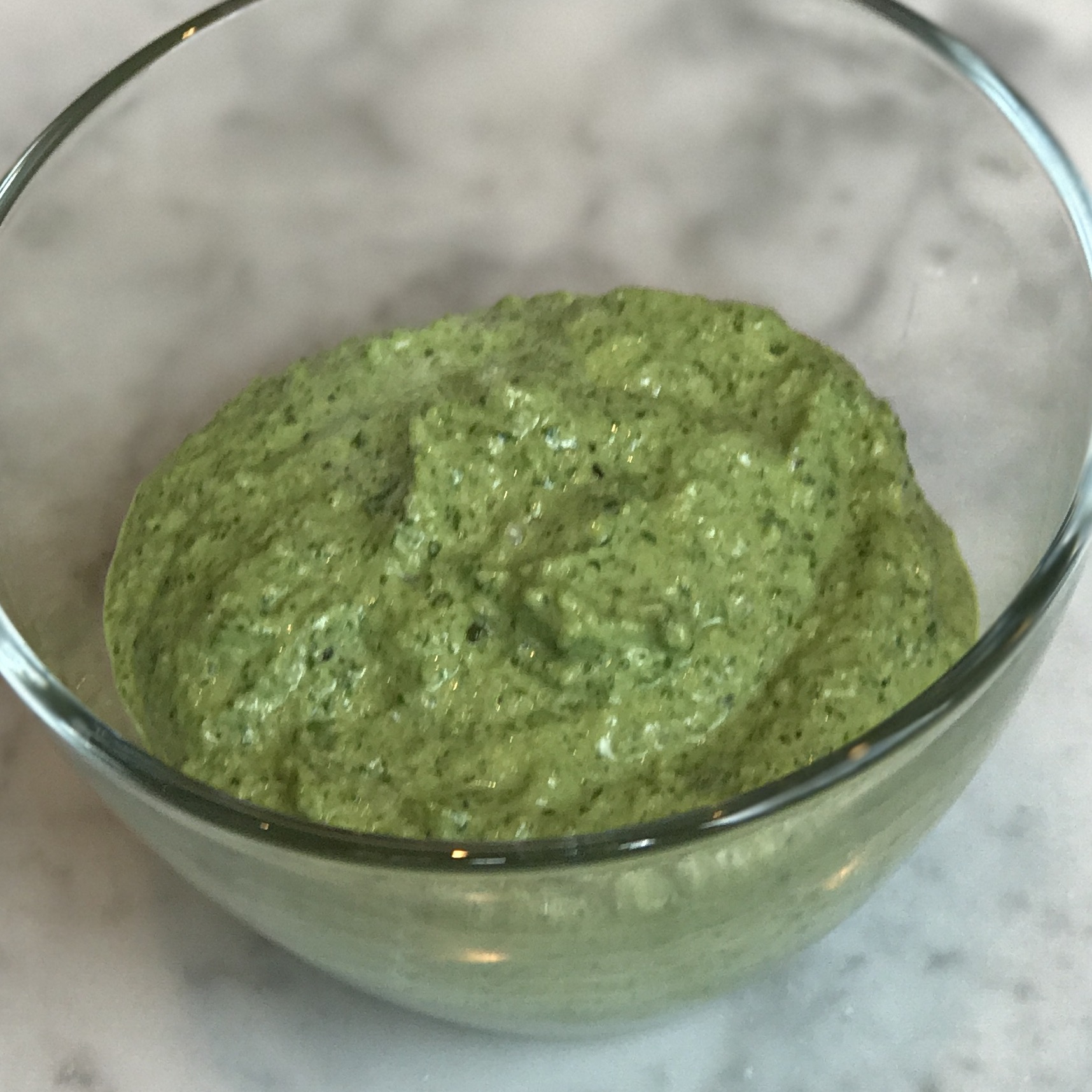 I was originally given this recipe by my friend and fellow health coach, Allison Donovan. She uses this pesto in a chickpea salad, but I love to put it over brown rice pasta to turn it into a meal for the entire family. It tastes very much like a traditional pesto but has no nuts or dairy, making it completely vegan and great for those with nut allergies. Hope you'll give this delicious Hemp Seed Pesto a try and let me know what you think. Don't forget to tag @LivLight_ and #livlight!
Ingredients:
1 cup fresh basil leaves
1 cup baby arugula
1/2 cup baby spinach
1/3 cup shelled hemp seeds
2 tablespoons cold-pressed olive oil
1 tablespoon fresh lemon juice (juice of about 1/2 lemon)
2 garlic clove, peeled
1/4 teaspoon sea salt
Freshly-ground black pepper, to taste
Directions:
Place all ingredients in a food processor and whiz until very smooth (about a minute). You may have to pause and scrape the sides to make sure it all combines.