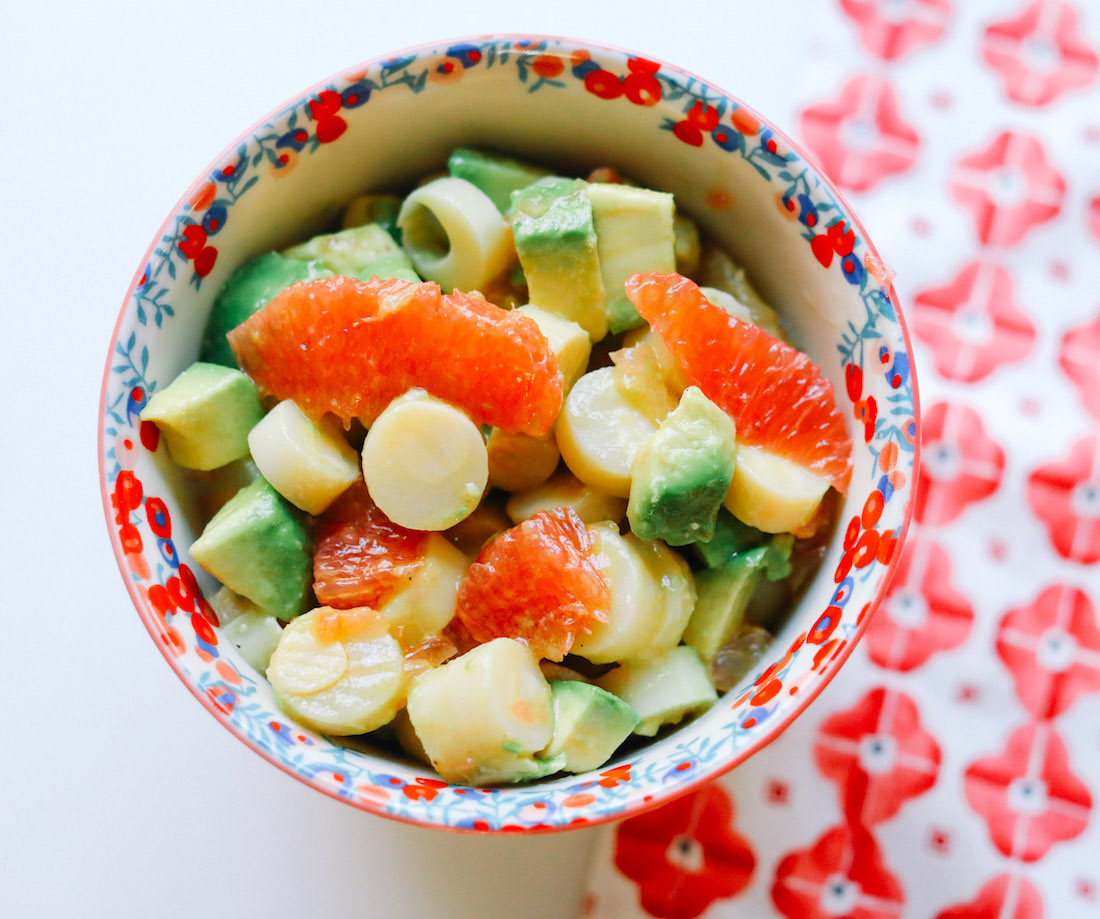 One of my favorite dishes at Le Charlot in New York City is the Avocado and Hearts of Palm Salad, which is served with endive leaves. I recently went to the supermarket hoping to recreate it, but couldn't find endive. I did, however, find the most gorgeous winter citrus and thought that would be a delicious trio to try instead. Boy, was I spot on! This salad has the perfect balance of texture and flavor. It has a bit of tang from the lemon and grapefruit, but it is perfectly balanced by the creaminess of the avocado. Hope you'll give my Grapefruit, Avocado and Hearts of Palm salad a try and let me know what you think! Also, don't forget to tag me in all of your foodie creations at @livlight_ and #livlight.
Ingredients:
1 large grapefruit (I like ruby red), segmented
1 large avocado, chopped in cubes
1 jar hearts of palm, chopped in 1/2″ rounds
Dressing:
1/4 cup fresh lemon juice (use meyer lemon if available)
1/2 cup extra virgin olive oil
1 tsp local honey
salt and pepper, to taste
Directions:
In a small jar combine dressing ingredients and shake well. Using a very sharp knife, carefully cut the peel from the grapefruit removing as much pith (the white part) as possible. Cut lengthwise along each membrane and carefully remove the segments. In a bowl combine grapefruit segments, chopped avocado, and hearts of palm rounds and pour dressing over (you may not need all the dressing). Gently toss everything together and serve.