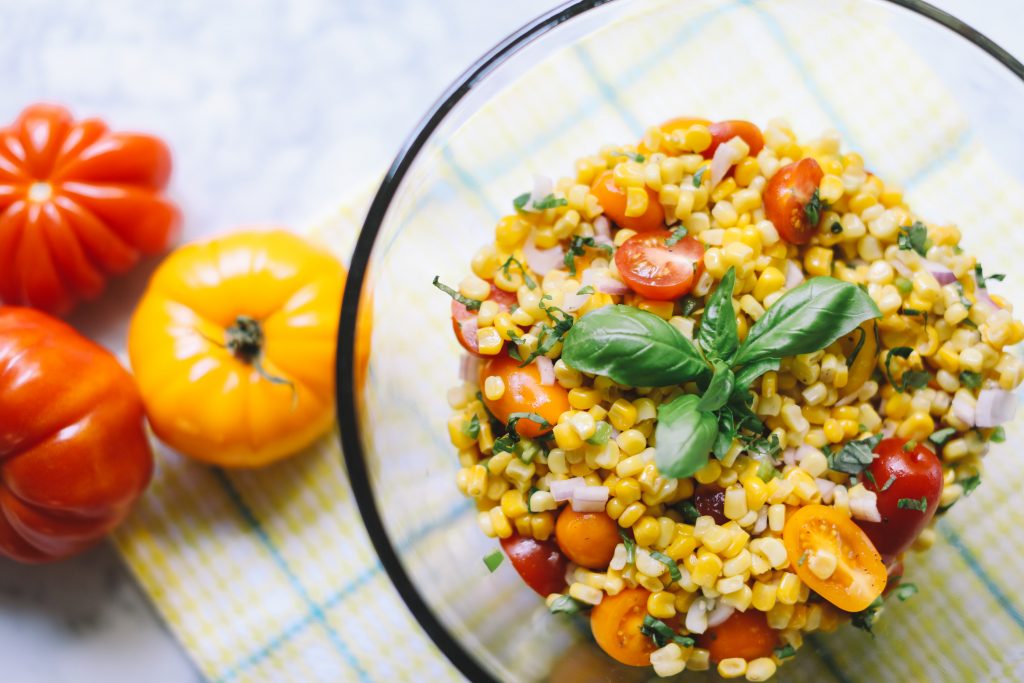 This is the easiest side dish for your next cookout or potluck dinner. It can be made with fresh or frozen organic corn and takes just minutes to come together. It is always a crowd pleaser and is vegan, dairy-free, and gluten-free, making it perfect for any group of friends. Hope you'll give my Corn Salad a shot and let me know what you think! As always, don't forget to tag @livlight_ and #livlight in all your food pics!
Ingredients:
1 tbsp extra virgin olive oil
4 cups sweet corn, cut off the cob (frozen corn works too!)
4 cups mixed-color mini tomatoes, halved
½ cup red onion, chopped finely
2 jalapenos, seeds and ribs removed, chopped finely
1 avocado, chopped
¼ cup basil, chopped in small strips
¼ tsp salt
black pepper or crushed red pepper, to taste
Directions:
Heat oil on med-high heat in a large sauté pan. Add corn and sauté for a few minutes until slightly softened. Set aside and allow to cool. Add tomatoes, red onions, jalapenos, salt, and pepper and mix well. Pour into a large serving bowl and gently fold in avocado and basil.