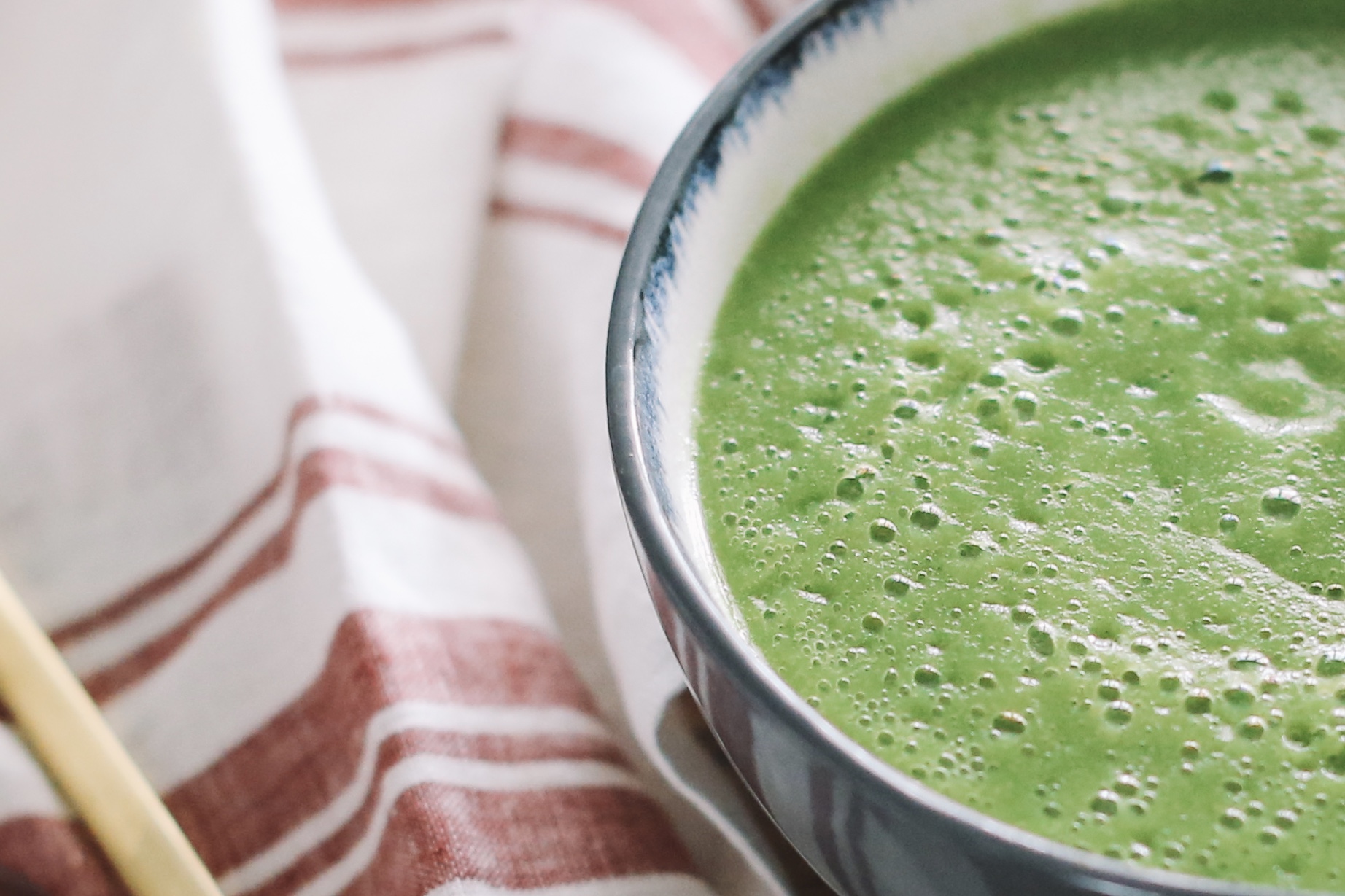 After a few weeks of "over-doing it" during winter break, I felt like I needed a bit of a reset. I never like to completely cut things out or feel terribly deprived, but much prefer to add in healthy alternatives to fill me up and help me feel my best. This green soup is the perfect example. It is filled with fiber-rich vegetables, extremely filling, and beyond healthy, while still being totally delicious (even my husband likes it!)
Hope you'll give my "Detox" Green Soup a try and let me know what you think! Make sure to share pics and don't forget to tag @livlight_ and #livlight!
Ingredients:
100% olive oil spray
1 medium yellow onion, chopped
2-3 garlic cloves, minced
1 large celery stalk, chopped
1 head of asparagus, chopped
2 cups broccoli, cut into florets
1 large zucchini, chopped in rounds
1 32oz box unsalted broth (I use bone, but regular broth or vegetable broth work well too)
1 tbsp Italian parsley
1 tbsp cilantro
Lemon, to taste
Salt and Pepper, to taste
*I also like to add grated Parmesan and crushed red pepper
Directions:
Heat large dutch oven (I like this one) over medium high heat. Spray the pot liberally with olive oil spray, add onion, garlic, and celery, and cook until slightly soft without allowing to burn. Add remaining veggies and a ¼ cup broth and sauté until soft and fragrant. Add the remainder of the broth and bring to a boil. Transfer to your high-speed blender (I use this one, add fresh herbs, and blend carefully until smooth. Make sure to not overfill your blender and start at a slow speed to avoid overflow, as the liquid will be extremely hot. You could also use a handheld immersion blender like this. Add lemon, salt and pepper, to taste, and serve immediately.