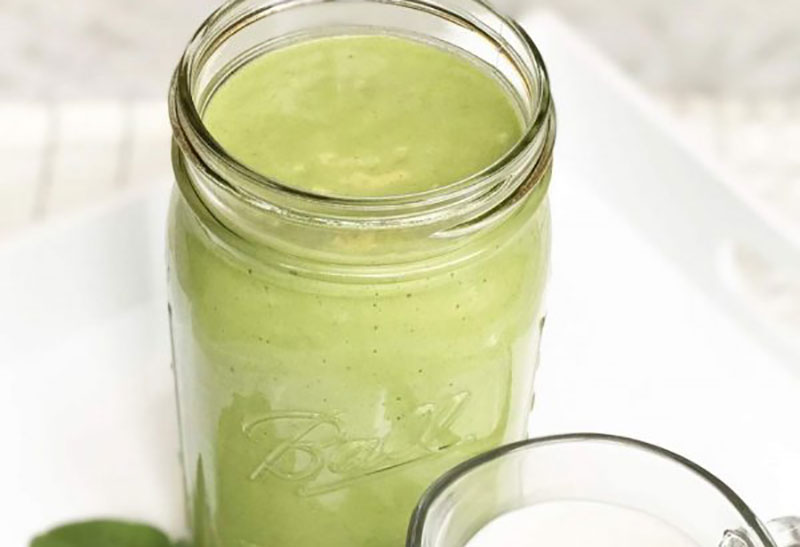 This smoothie is the best for getting back on track after an indulgent weekend or vacation. It is light and fresh, but super filling and loaded with tons of protein and superfoods. I love to make a big batch of this to share with my husband or drink it myself throughout the day.
Ingredients:
3 cups unsweetened almond milk
1 frozen banana
3 cups (tightly packed) baby spinach
½ avocado
1 heaping tbsp almond butter
2 tsp virgin, unrefined coconut oil
2 tsp cordyceps (I use Sun Potion)-optional
2 scoops vanilla protein powder (I use Ka'chava)
1 packet Moon Juice (I use Beauty Dust)-optional
handful of ice
Directions:
Place all ingredients in a high-speed blend and whiz until smooth.