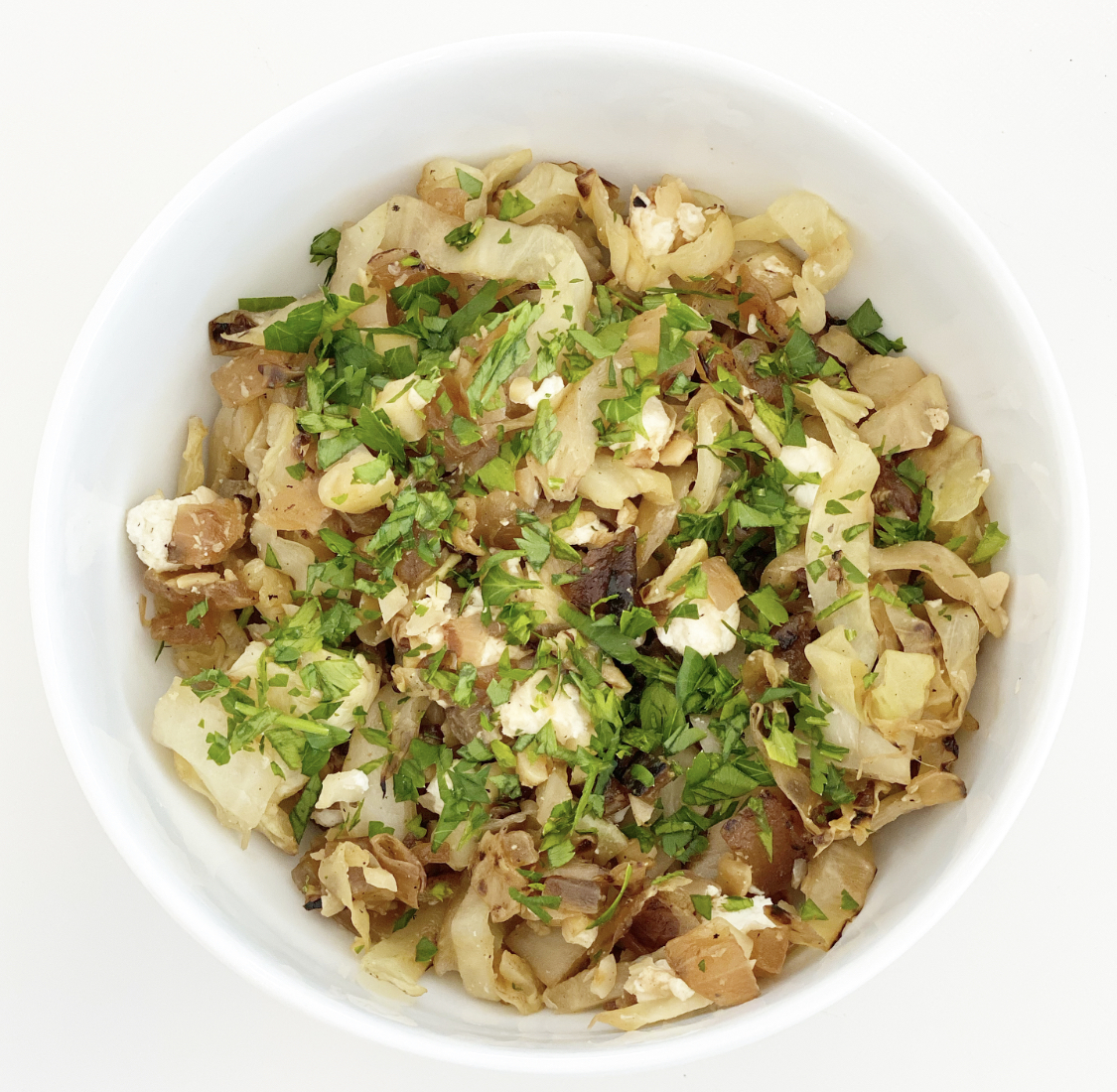 Cabbage is one of my favorite vegetables and is completely underrated (IMO)! I generally love it in a crunchy salad, but you won't believe how good it is in this braised version. This recipe is so simple and comes together in just a few minutes. It can be served hot or at room temperature, making it perfect for a dinner party! Hope you'll give my Cabbage with Goat Cheese and Almonds a try and let me know what you think! Also, don't forget to tag me in all of your foodie creations at @livlight_ and #livlight.
Ingredients:
100% extra virgin olive oil spray
1 small yellow onion, chopped
2 garlic cloves, minced
4 cups green cabbage, shredded
1/4 cup goat (or feta) cheese crumbles
1/4 cup marcona almonds, chopped
chopped italian parsley to garnish
salt and pepper, to taste
Directions:
Spray a large sauté pan with olive oil and heat to medium high. Add chopped onions and garlic and cook until just soft and slightly browned. Add a bit of water, if necessary, to avoid burning. Add cabbage and cook until it's slightly brown and beginning to wilt. I like mine slightly al dente. Turn off heat, add cheese and almonds and top with parsley.