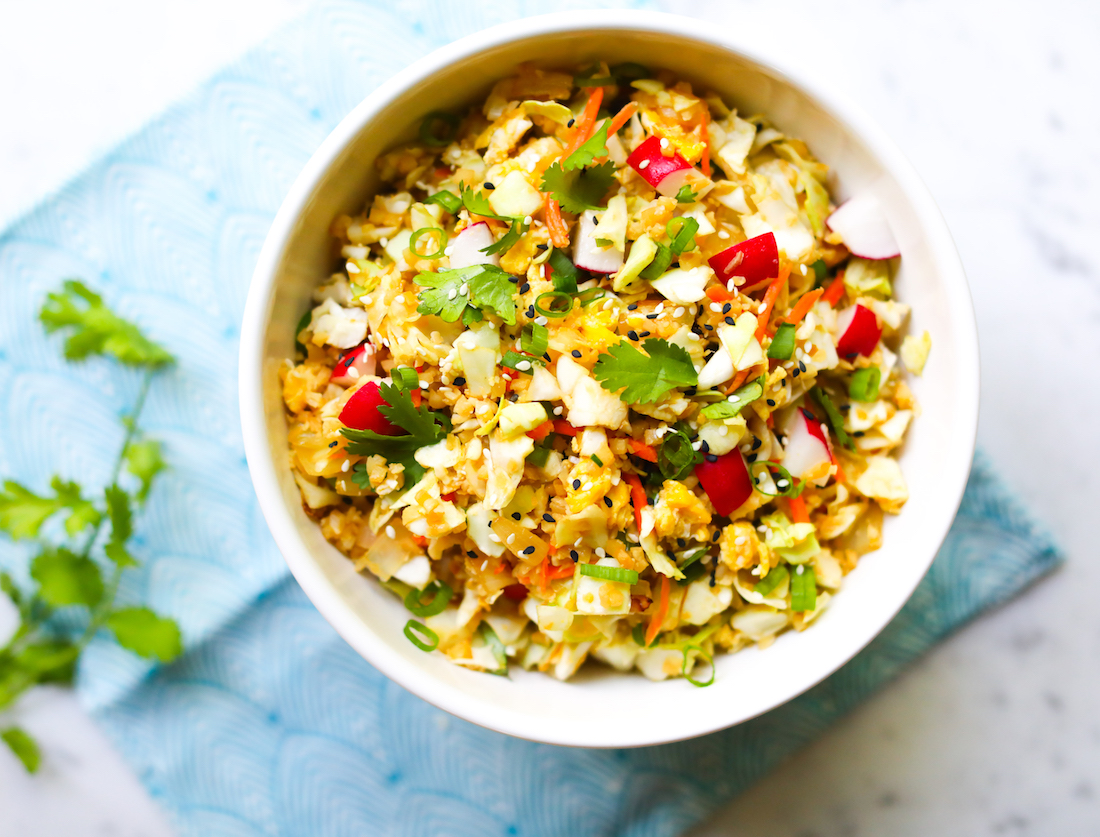 Ingredients:
½ yellow onion, chopped
1 tbsp olive oil
2 12oz bags frozen cauliflower rice
1 store-bought cabbage salad mix (I get Southwest or Asian version and discard the enclosed packet)
4 radishes, cut in cubes (optional, some mixes include it)
2 eggs, scrambled (optional, leave out to keep vegan)
1 tbsp tamari or soy sauce
1 tbsp coconut aminos
¼ tsp ground dry ginger
¼ cup cilantro, chopped roughly
1 tbsp black and white sesame seeds
2 green onions, green parts sliced thinly
sriracha, to taste
Directions:
Heat oil in a large skillet over medium-high heat and sauté onion until slightly soft. Add cauliflower rice and cook until rice is slightly dry and onions are browned. Create a well in the middle of mixture and spray with olive oil spray. Add eggs and scramble until cooked. Add cabbage mix, radishes, tamari, coconut aminos, and ground ginger and combine well. Add salt as needed. Garish with cilantro, sesame seeds, and green onions. Top with sriracha and serve.