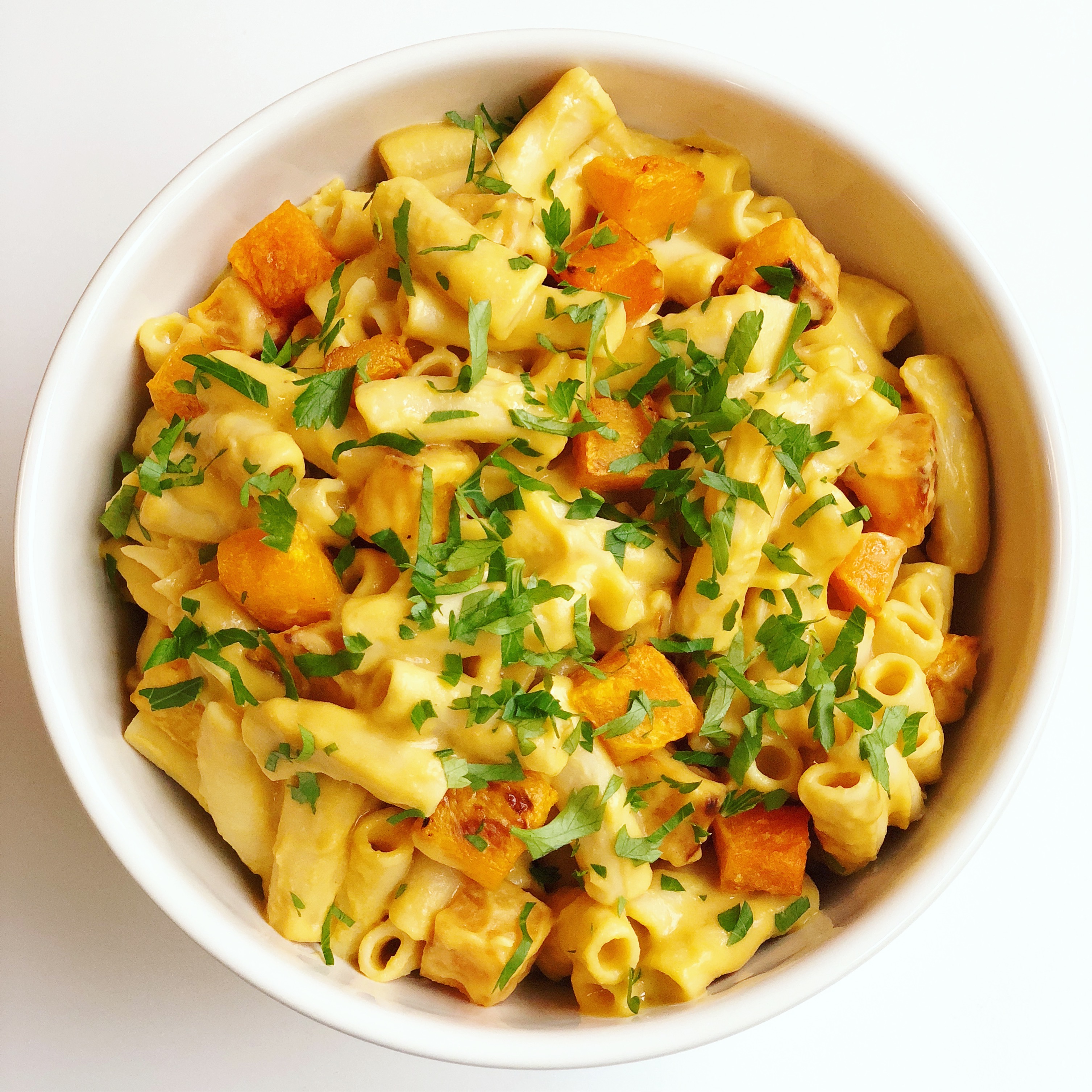 This is another perfect vegan pasta for your next meatless Monday or dinner party. The colors are festive and the flavors are insane! I used Banza chickpea pasta for extra fiber and protein, but you could certainly use any pasta you like. Hope you'll give my Butternut Squash Vegan Mac a try and let me know what you think! Also, don't forget to tag me in all of your foodie creations at @livlight_ and #livlight.
Ingredients:
1 box dry pasta (I use Banza chickpea)
1 tsp coconut oil
2 garlic cloves, minced
1.5 cups unsweetened almond milk
1 lb butternut squash, chopped
salt and pepper to taste
pinch garlic powder
6 tbsp nutritional yeast
Directions:
Preheat oven to 425°. Cook pasta according to package. Heat coconut oil in a skillet on medium-high and add minced garlic. Sauté quickly, allowing garlic to slightly brown but not burn. Add almond milk and bring to a boil. Add 2 cups squash, nutritional yeast, garlic powder, salt, and pepper. Simmer until thick and squash has softened slightly. In the meantime, place remaining squash on a parchment-lined baking sheet and spray with olive oil spray. Cook until slightly browned. Transfer mixture from skillet to blender, and blend until smooth, about 30-40 seconds. Pour the smooth sauce back into the skillet; add drained pasta and additional roasted squash. Stir well to combine. Garnish with chopped parsley.