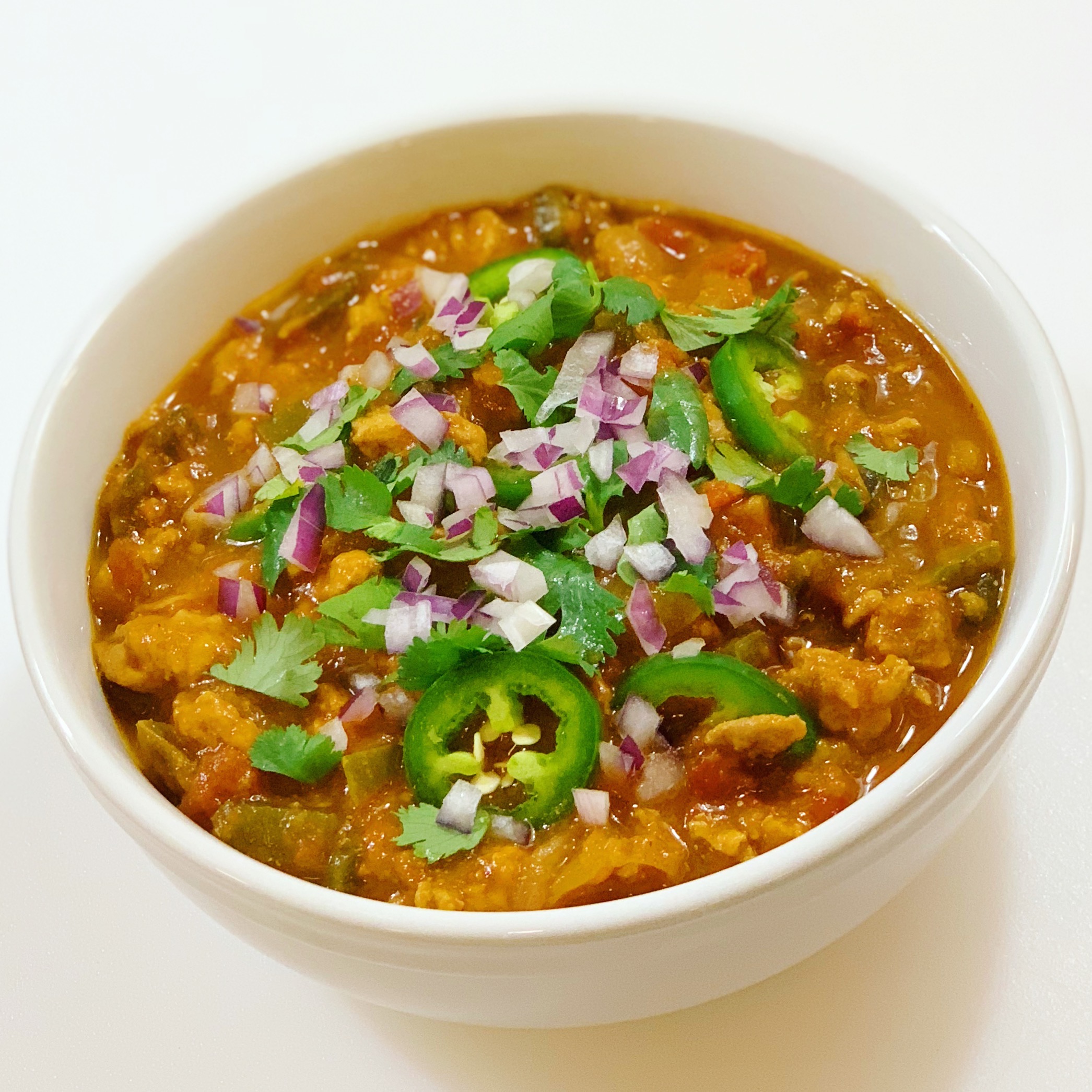 Ingredients:
1 tablespoon olive oil
2 medium onions, chopped
1 green bell pepper, chopped
1 yellow bell pepper, chopped
1 orange bell pepper, chopped
1 large poblano pepper, chopped
2 jalapeño peppers, seeds and rib removed, chopped finely
3 garlic cloves, minced
2 pounds ground organic turkey
2 (14.5 oz) cans diced tomatoes, no salt added
1 cup canned pumpkin puree
1 cup chicken bone broth
3 tablespoons chili powder
1 tablespoon cumin
½ teaspoon salt, more to taste
½ teaspoon freshly ground black pepper
Cayenne pepper to taste, I like a few good shakes
Optional for garnish…
fresh cilantro, red onion, jalapeños, cheese, sour cream
Directions:
Heat oil in a large skillet or dutch oven over medium-high heat. Sauté the onion and garlic until tender without burning. Add peppers and sauté until just soft. Make room in the center of the veggies, add turkey, and brown until cooked through. Stir in tomatoes, pumpkin, broth, and spices. Bring to a boil. Reduce heat and simmer at least 20 minutes. Serve with toppings of your choice.